Meeting Owl 3 Expansion Microphone - Distributor
Enhance the audio range of your Meeting Owl 3 by using the Owl Labs Expansion Mic. It is a small puck-shaped device that is ideal for medium to large rooms, and offers an increased range of 18 to 26 feet. The expansion mic has been designed to work exclusively with the Meeting Owl 3, ensuring optimal performance and a complementary design.
The mic comes with an 8-foot micro-HDMI cable that is designed to work with the Meeting Owl 3, allowing the mic to be placed closer to participants. This ensures that quieter and more distant voices can be clearly heard. Additionally, a mute button is available for easy management of meetings.
**does not include the Meeting Owl 3 Device (purchased separately)**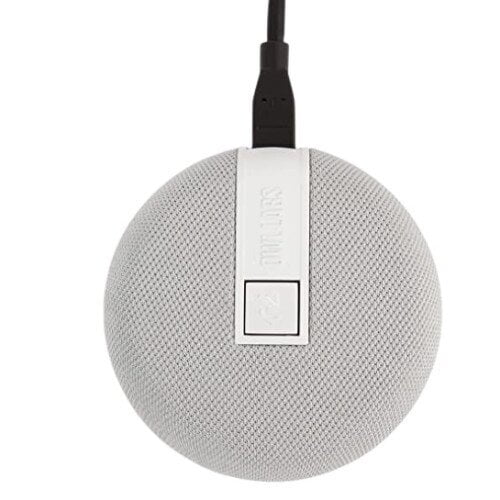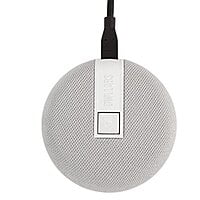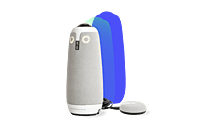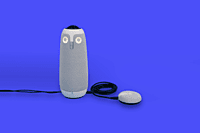 In order to ensure that the Meeting Owl 3 can pick up quieter or more distant voices, you can use an audio extension that increases the pickup range from 18 to 26 feet in the direction of the microphone. This way, participants who are further away from the device can stay engaged in the conversation.
Additionally, the Meeting Owl 3 comes with a mute button that can be easily accessed by any participant to keep the discussion flowing smoothly.
Please note that this extension is designed specifically for the Meeting Owl 3 and is not compatible with the Meeting Owl Pro or Meeting Owl Original. It connects to the Meeting Owl 3 using a micro-HDMI to micro-HDMI cable. The package includes a mounting bracket with adhesive strips and screws for a secure installation.