Whiteboard Owl - Distributor- Whiteboard Camera by Owl Labs
WHITEBOARD OWL | Middle East & Africa Distributor
.
Owl Labs Whiteboard Owl dedicated whiteboard camera pairs with the Meeting Owl Pro or 3 so remote team members can easily view your in-room whiteboard.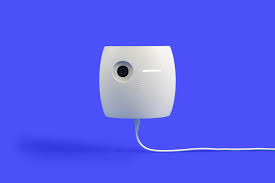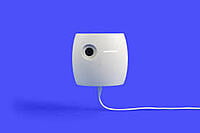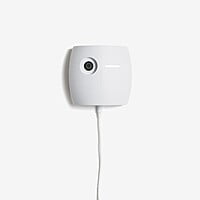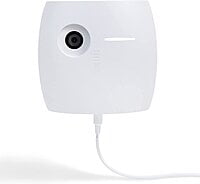 What's in the box
Whiteboard Owl

Power cord

2 magnetic whiteboard tags

Drywall screws and anchor

2 adhesive mounting strips

Quick Start Guide
Tech Specs
CAMERA

---

Pixel Resolution: 4208 x 3120

Horizontal Field of View: 68°

DIMENSIONS

---

Size: 5" H x 5.25" W (13cm H x 13.5cm W)

Weight: 0.75 lbs (0.35 kg)

COMPATIBILITY

---

Video Conferencing: Zoom, Google Hangouts, Slack, GoToMeeting, Microsoft Teams, and more

Whiteboards: Non-glass whiteboards up to 15' x 20' (4.5m x 6m)

REQUIREMENTS

---

Meeting Owl 3 or Meeting Owl Pro

SETUP

---

Placement: 7-16 feet (2-5 meters) from the whiteboard

Mounting Options: Wall-mount, tripod-mount, or ceiling-mount

SOFTWARE

---

Whiteboard Enhancement: Automatically improves whiteboard visibility with increased clarity, reduced glare, and shadow removal

Presenter Transparency: Presenters are made transparent so remote participants can see writing on the whiteboard at all times

POWER SUPPLY

---

AC Input: 100-240V, 50/60Hz, 0.5A

SECURITY

---

Whiteboard Images: Whiteboard Capture images are only accessible for up to 2 hours after the meeting has ended with a unique passcode for each meeting.

Software Updates: Over-the-air software updates are downloaded from Owl Labs' secure servers.