Shokz OpenComm 2 UC - Distributor - UC Headset
Non-returnable
OpenComm 2 UC Headset
The OpenComm2 UC headset is designed to offer comfort and situational awareness throughout the day. Its open-ear design ensures maximum comfort, while the 7th generation bone conduction technology provides crystal-clear audio. The dual noise-canceling microphone is adjustable, thus ensuring high-quality calls. Additionally, the Shokz Loop110 wireless adapter enables you to stay connected to your devices, whether at home or in the office, and regardless of whether you use a Mac or a PC. The Opencomm 2 is certified for use with Zoom.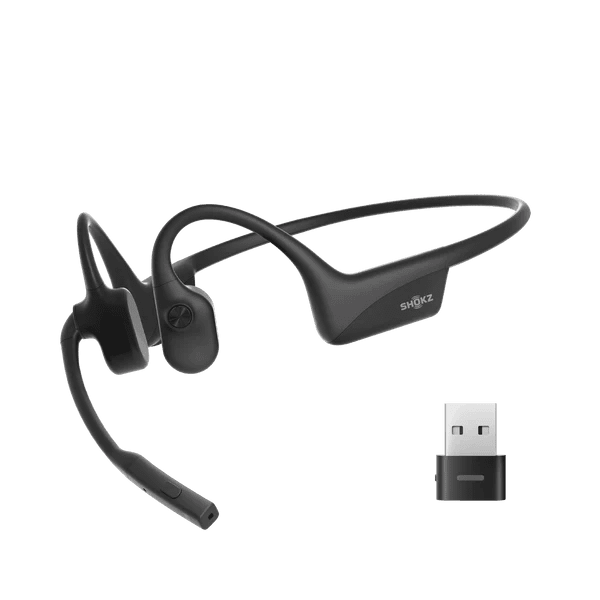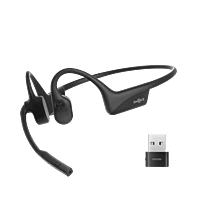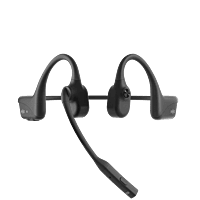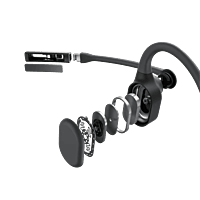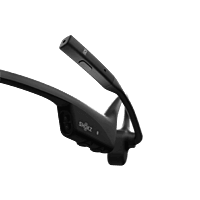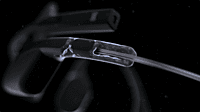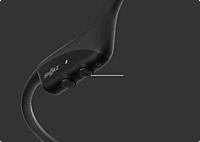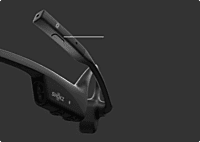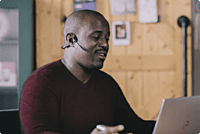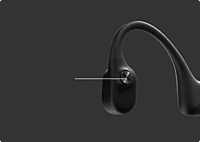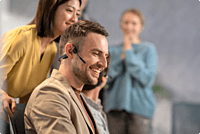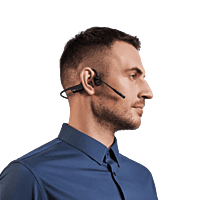 OpenComm2 UC's open-ear design allows for comfortable, high-quality audio without disconnecting you from your surroundings.
The OpenComm2 UC headset is a highly innovative device that meets all your communication needs whether you work from home, the office, or while travelling. This exceptional device offers superior connectivity, enabling you to stay connected with your work while remaining aware of your surroundings. With OpenComm2 UC, you can respond promptly and efficiently to people or things around you.
Lightweight & All-Day Comfort
The OpenComm2 UC is lightweight and designed for all-day wear, with a flexible wraparound frame and soft silicone finish for comfort.
Crystal Clear Calls
Enjoy crystal-clear conversations and uninterrupted call-taking with exceptional audio quality, thanks to a noise-canceling microphone that integrates advanced DSP (Digital Signal Processing) technology, which enhances your voice and minimizes background noise. The cVc (Clear Voice Capture) technology detects and balances vocals by effectively eliminating background noise, resulting in a top-notch high-fidelity audio experience from start to finish.
Outstanding Audio Quality
OpenComm2 UC utilizes 7th-gen bone conduction tech and PremiumPitchTM 2.0 for crystal-clear audio. It accurately picks up medium and high-frequency vocals to ensure distortion-free communication in noisy environments.
PC & Mac Compatibility
The Shokz Loop110 wireless adapter is a versatile device that provides stable and uninterrupted connectivity to both PC and Mac users. With a wireless range of up to 30m/98ft, you can move around freely while working. Simply plug in the adapter and you're good to go.
In addition, the Shokz OpenComm2 UC can also be used over Bluetooth, making it a great option for those who prefer a wireless connection. The device can be connected directly to any Bluetooth-enabled device, ensuring a seamless and hassle-free experience.
Stay Connected & Aware Of Your Surroundings
Stay connected and aware with OpenComm2 UC's open-ear design, whether working from home, office or on-the-go.
Multipoint Pairing
Pair your headset with up to two devices for easy switching and improved efficiency.
User-Friendly Integrated Controls
Integrated headset controls make device adjustment easier. Users can adjust volume, mute/unmute, play/pause audio, and check battery with one button.
Improved Communication with Battery Life That Lasts
Long-lasting battery life enables uninterrupted communication anytime, anywhere. With talk time of up to 16 hours and listening time of up to 8 hours, you can charge for 5 minutes to get 2 hours of talk time or fully charge within 60 minutes.
Moisture-Resistant Durability
Enjoy worry-free use with IP55 water-resistant durability and water-resistant acoustic mesh for splashes and light spills.
Shokz Connect
Never miss a firmware upgrade with Shokz Connect. Keep your headphones updated to perform at your best with the latest features.
What's In The Box
OpenComm2 UC Bone Conduction Stereo Bluetooth Headset

Shokz Loop 110 USB-A Wireless Adapter

Magnetic Induction Charger

Hard Shell Carring Case