IPEVO VZ-R USB C & HDMI Document Camera
Enjoy direct HDMI connection to a TV, monitor, or projector.
No computer is required with the Ipevo VZ-R document camera.
IPEVO VZ-R HDMI/USB Dual Mode 8MP Document camera is a real-time image capturing device. It can capture materials such as documents, textbooks, artwork, devices, or 3D objects. Connect it to a TV, monitor, or projector via HDMI, and you'll be able to stream live images of your materials to a big screen, skipping the need for a computer.
Note: VZ-R needs to be connected to a power source when used in HDMI mode. You can plug it into a wall outlet using any of your phone or tablet 5V/1A power adapter. Alternatively, you can connect it to a powered USB port of your TV, projector, or computer. A power bank will work too.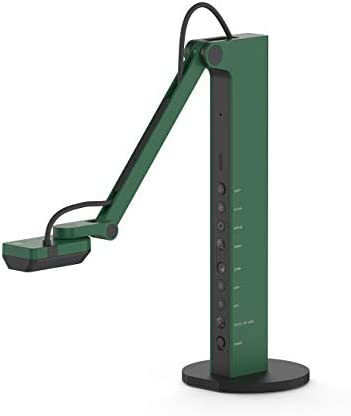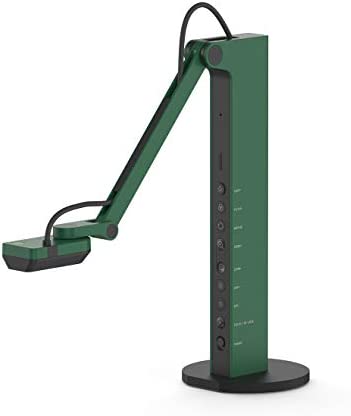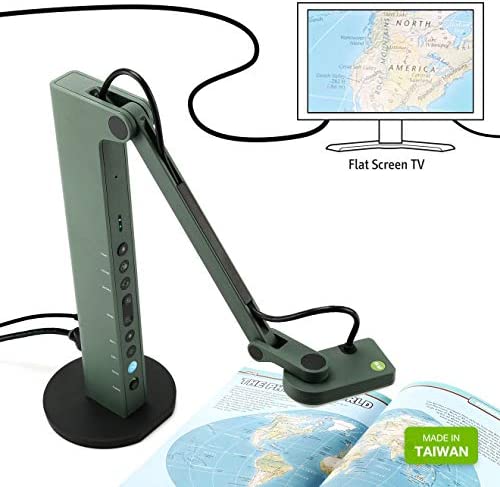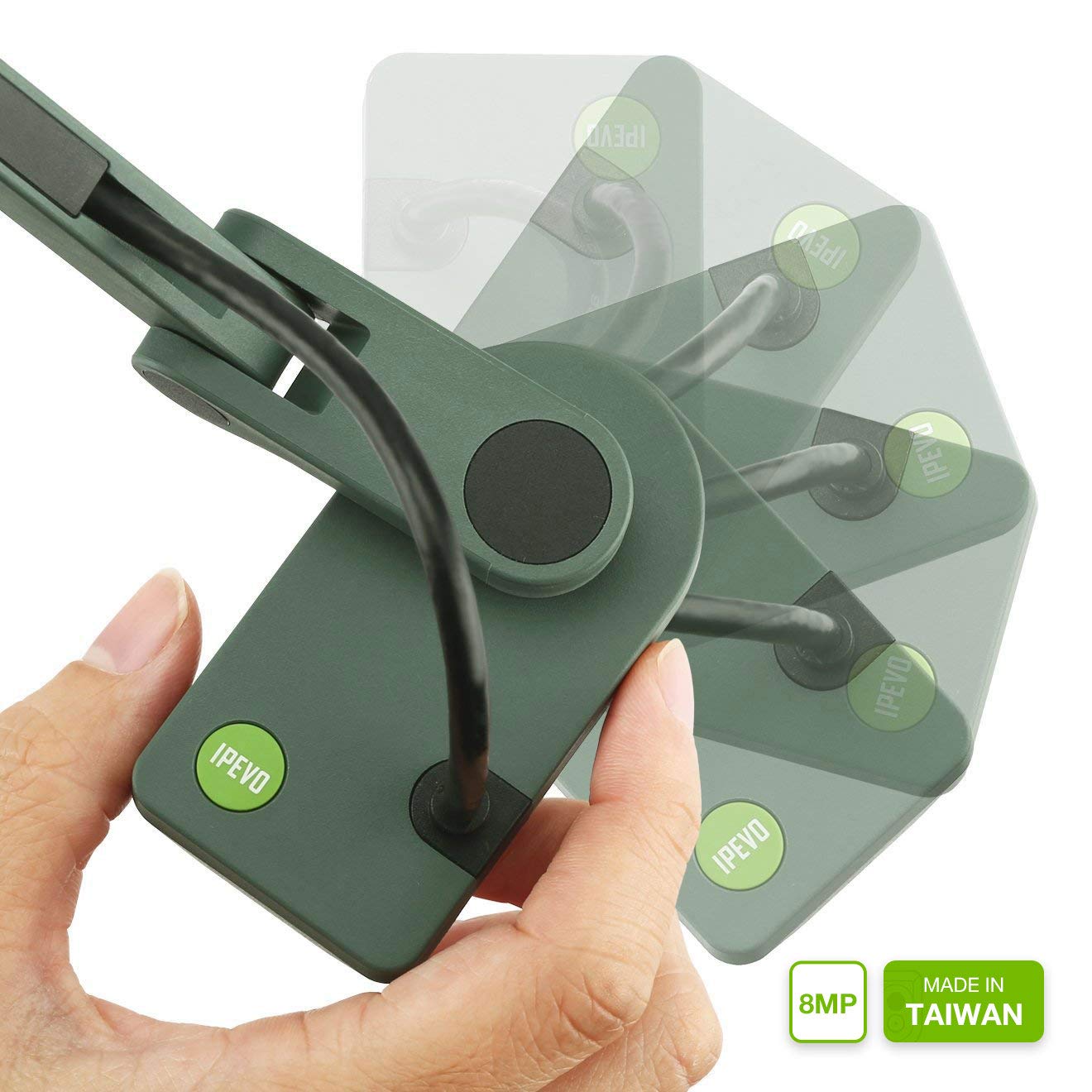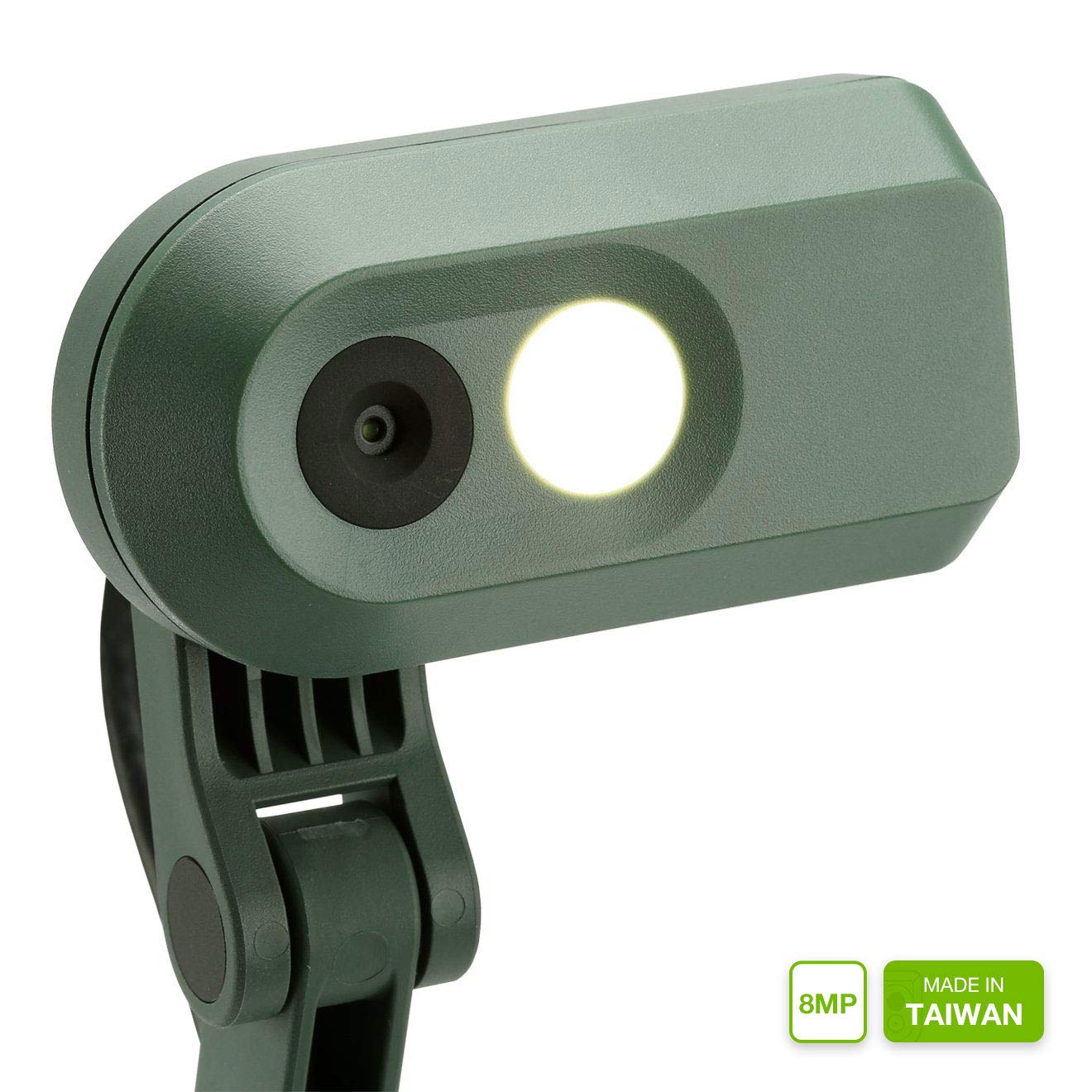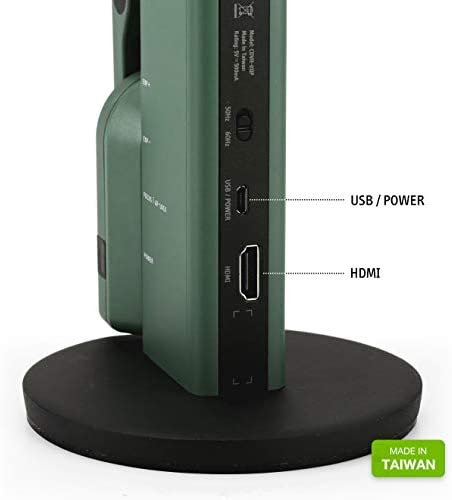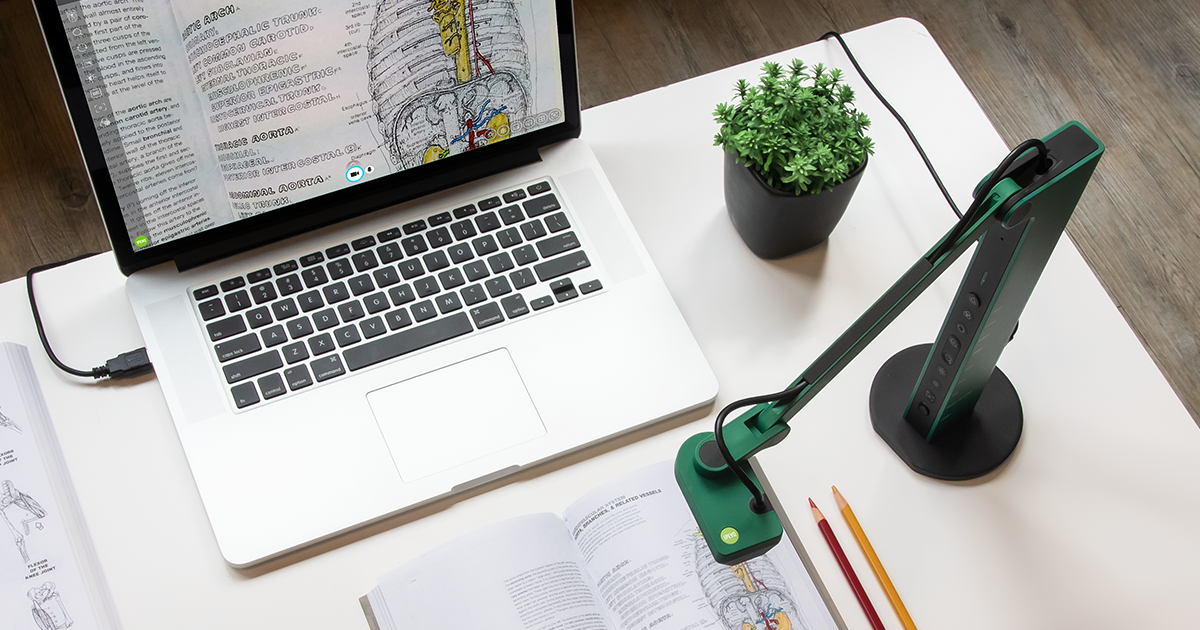 Benefit from its compatibility with different software.
VZ-R also features a USB connection for use with a computer (Mac, Windows PC, or Chromebook). When in USB mode, the live images captured will be streamed to your computer screen. You can then project the images to a large screen through a projector connected to your computer.
Also, VZ-R is compatible with a variety of software when in USB mode, offering you the flexibility to use it with a software of your choice. You may use it with our IPEVO Visualizer software to present student work, or create flipped classroom videos with software such as Seesaw(Click to open external link in new window), Camtasia(Click to open external link in new window), or OBS(Click to open external link in new window). Additionally, you can even double it up as a webcam for online meetings/video conferencing by using video conferencing software such as Zoom(Click to open external link in new window), GoToMeeting(Click to open external link in new window), Skype(Click to open external link in new window), Microsoft Teams(Click to open external link in new window) or Google Hangouts/Meet(Click to open external link in new window).
Note: VZ-R features a built-in microphone that is only functional in USB mode.
Capture stunning details with its 8 MP camera.
Be surprised at what you see.
Place your material under VZ-R and be surprised at how crisp and clear the images showed up! With its 8MP camera, you can capture even the tiniest details of your material.
Performance boost with fast focus, low noise, and excellent color reproduction.
With a Sony CMOS image sensor and a powerful Ambarella integrated system-on-a-chip (SoC), VZ-R offers enhanced performance in focusing speed, reproduction of colors, and noise reduction even under low-light environments. This enables you to teach or present with lesser disruptions and distortions.
USB Type-C port and glass fiber reinforced stand.
Better and lighter.
VZ-R comes with a USB Type-C port that is reversible, saving you the hassle of having to find the correct cable orientation for plugging in when you use it. Additionally, you'll find GVX-5H-a type of glass fiber reinforced thermoplastic-inside VZ-R's stand. GVX-5H is as strong as most metals, yet weighing far less than them. With it, you'll enjoy increased durability as VZ-R is less likely to break from heavy daily usage. And talking about lightweight, at only 2.2 lbs, you'll appreciate VZ-R's portability.
Swiveling head and multi-jointed stand.
Capture from different heights, angles, and orientations.
With a swiveling head and strengthened multi-jointed stand, you're free to position VZ-R at different heights, angles, and various orientations for capturing your materials.