Yealink SmartVision MVC 60 - 360° MS Teams Conferencing Camera
Yealink SmartVision MVC 60 | The Intelligent 360° All-in-One Video Conferencing Camera for Medium-sized Microsoft Teams Rooms
An Inclusive way to interact with every teammate via 360° video conferencing. An Immersive way for enhanced Teams Rooms experience. An Intelligent way for a richer audio experience.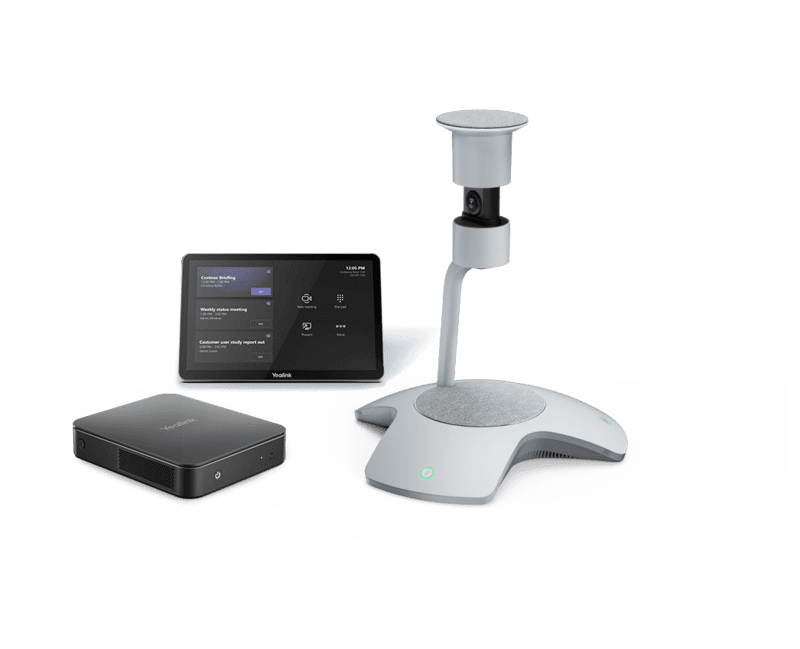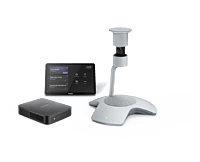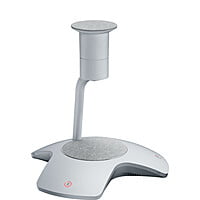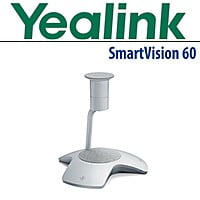 Yealink Smartvision MVC 60
360° 10K Panoramic Wide-angle Camera
No Hidden Attendees. More Inclusive Meetings.
The 360° coverage and the immersive center-of-the-table perspective, makes sure no one in the room will be hidden from view. The all-new 360° 10K video conferencing camera delivers hi resolution with sharp image quality. Farside connected attendees feel more involved in the meeting feel more involved in the meeting as if I was sitting in the same room around the same table in person.
Multi-Stream People Feed Feature
Include Everyone Equally. Enhanced Teams Rooms Experience.
The multiple people feed feature allows individual video images of up to four active speakers in the room and connects them all together as one video feed, displaying a panoramic 360° view of the room so everyone around the room is seen and heard from any angle. This feature allows everyone at the meeting table to be displayed front and center of the near and far side screen and crystal-clear. Never miss any facial expressions and body language again even in a hybrid meeting. Every conversation is more immersive than ever.
Yealink SmartVision 60 is a Intelligent 360° All-in-One Video Conferencing Camera for Small to Medium-sized built for Microsoft Teams Rooms and certified by Microsoft teams.
Intelligent Voice Assistant And Transcription Meeting Hands-free With Cortana
Via the two sets of multi-functional microphones, the SmartVision 60 the intelligent 360° All-in-One conferencing camera wich is designed for meeting rooms will easily covers a a 6m microphone pickup range from anywhere in small to medium rooms, and also supports intelligent audio features such has hands free control with Cortana.
Control your meetings via audio prompts & hands-free

Communicate with your colleagues and remote teams via voice commands if you have no free hands. Just instruct Cortana to join a meeting, send a message, share a file, and more.
Automate note-taking

As a 360-degree video conferencing camera, Yealink SmartVision 60 includes built-in transcription functionality. Get great quality automatic transcription on the fly with speakers identified by their names. Therefore no extra time is needed to re-type and organize your notes.
Videos