Newline S Series Interactive Whiteboard Display - Distributor
Ideal solution for Intelligent Classrooms & Meeting Rooms
An All-in-one solution for education, meeting and presenting that is Intuitive, simple and effective for any room or application where interactive LED displays are required.
(Option to add a Newline 4K AI Auto Tracking Camera - click here)
Select Screen Size

Quantity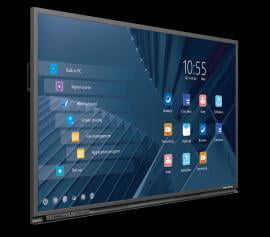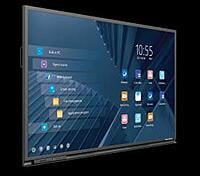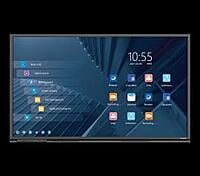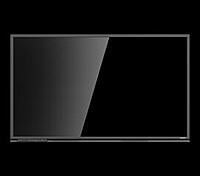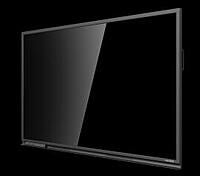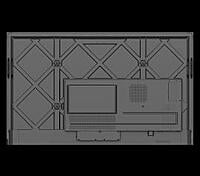 Newline S Series is an affordable, high-quality choice for Interactive LED Displays.
With 4K and Zero Bonding technology, the Newline S Series is specially designed for classrooms to enhance efficiency for both teachers and students. It comes equipped with built-in collaborative tools, seamless connectivity, a user-friendly interface, and writing technology that mimics the experience of writing on paper. This makes Newline S Series a great tool for teachers to create a dynamic and interactive learning atmosphere.
The S Series offers a smooth and enjoyable touch experience with up to 20 touch points, resulting in a responsive and lag-free multi-touch experience. It also features Palm Rejection Technology, which can distinguish between a stylus or fingertip and a palm or wrist, effectively preventing unwanted contact.
Experience immersive and vibrant visuals with the S Series. It boasts Zero bonding technology and a 4K display with 85% NTSC, providing an ultra-wide 178° viewing angle. This ensures clear and vivid imagery from anywhere in the room, delivering a colorful and lifelike visual experience.
Enhance your audio experience with 2*20W 2.0 channel speakers that deliver crystal-clear sound and human voice during online classes. The 4K camera (OPTIONAL) is flexible and can be adjusted up to 15° to find the perfect angle for distance learning and online lessons with its 120° FOV.
This device is specifically designed for use in classrooms and meeting rooms. It has full Type-C support, allowing for power charging, touch, audio, and video transmission. The front port can support up to 65W Power Delivery output, and the Type-C connection is powered, making it easy to use and plug in.
Quick Access Hotkeys have been designed in an intuitive manner to control the most commonly used functions. They are conveniently placed at a natural angle, making them easy to press.
The device has a built-in HDMI output port. To connect your device to the display using a single cable for both audio and video signals, use an HDMI cable.
The distinctive groove design of the Designed Pen Tray is ideal for securely holding a pen and stylus.