Meeting Owl 3 + Owl Bar - Distributor - Combination Video Soundbar & 360° Solution
The Meeting Owl 3+ Owl Bar | 360-degree video conference camera and video bar has it all.
Two powerful cameras and one immersive experience.
The Meeting Owl 3 and Owl Bar team up to capture all angles of the room and share the best view of in-room participants, no matter where they're seated.
Always see and hear who's speaking
AI-powered speaker recognition helps everyone maintain eye contact by tracking the active speaker and intelligently alternating for a front-of-face view of all in-room participants.
This means they can adapt to support rooms of all shapes and sizes, capturing activity in every corner of the space.
Manage your meetings with ease
Our Nest customer portal and Meeting Owl App give you complete control over your Owl Labs devices, settings, and meeting experiences.
Add an expansion microphone for larger microphone coverage or pair 2 x Owl 3 together to expand 2 systems as one for larger rooms. Does not include the expansion microphone. Optional additional purchase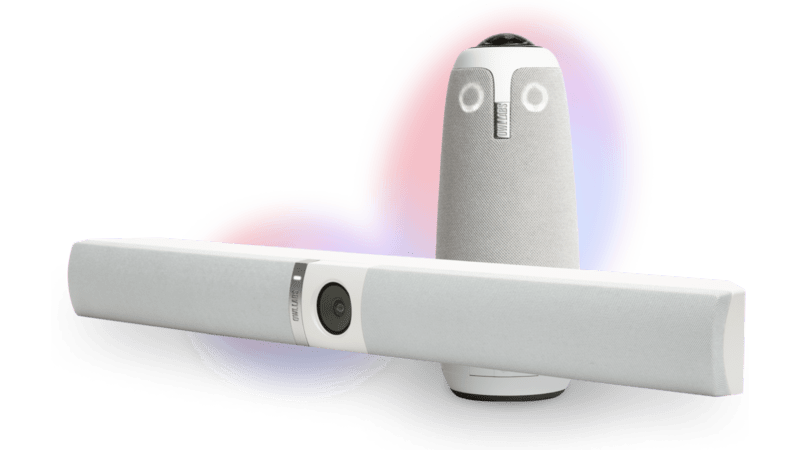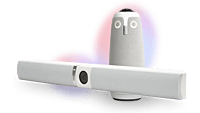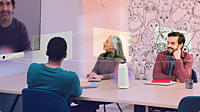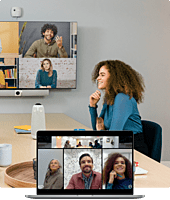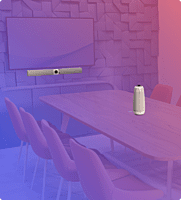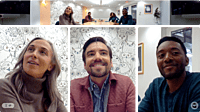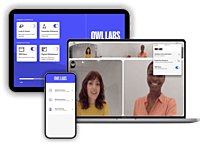 If you have a team spread out across multiple offices that need to attend the same meeting, each group can join the meeting in their own conference room via the Meeting Ow 3.
The Meeting Owl 3 is suitable for use in medium- and large-sized rooms up to 15 x 20 feet. The mic pickup range for the Meeting Owl 3 covers an 18-foot radius, and it features Smart Zooming capabilities to cover people sitting further away.

Pair 2 Meeting Owl 3 Together
Owl Connect pairs two Meeting Owl 3 together to support larger meeting rooms and classrooms and social distancing.

Zoom, Google Meet, Skype, Skype for Business, Microsoft Teams, Webex, GoToMeeting, BlueJeans, and virtually all other web-based video conference software.

The Meeting Owl 3 camera captures in 1080p and the 360° lens shows the entire room and automatically zooms in and focuses on the person speaking. If you choose, you can lock the view using the Meeting Owl mobile app to prevent the view from changing.
The 8 omnidirectional smart mics and 360° speaker makes sure you can hear everyone in the room up to 18' away from the device.

Connects via USB and combines video and audio to simplify your meeting setup.

The Meeting Owl 3 can be used when connected to a computer running the software platform of your choice. However, for your device to take advantage of the Owl Labs' Smart Meeting Room ecosystem, you must connect to the internet via Wi-Fi, either through your network or through your smartphone. The ecosystem allows your device to access significant enhancements such as keeping a record of the number of meetings, number of people in the room, and other information that Owl Labs reports back to you via the Meeting Owl mobile app. The Wi-Fi connection is also the method of getting software updates to your system.
Third-Party Audio Equipment Compatibility
Although you can use your own microphone and microphone extender cable with the Meeting Owl 3, it is not recommended that you add your own speakers. This is because the Meeting Owl 3 uses both visual and audio cues to determine where to select its main point of focus. If you use external speakers that would cause the device to point the focus of its video on the speakers and not on the person speaking. If you require more coverage rather use the included Owl Connect and wirelessly pair 2 x Meeting Owl 3 coverage.