Amino H200 Signage Player - Distributor
The Amino H200 offers advanced enterprise control and complete deployment management for delivering high-quality 4K UHD content in digital signage and hospitality industries.
This device is designed to deliver content across various environments, including in-room hospitality, public space signage, and advertising applications. The Amino H200 is specifically designed for "out of sight" operation, making it ideal for areas where a discreet display is required.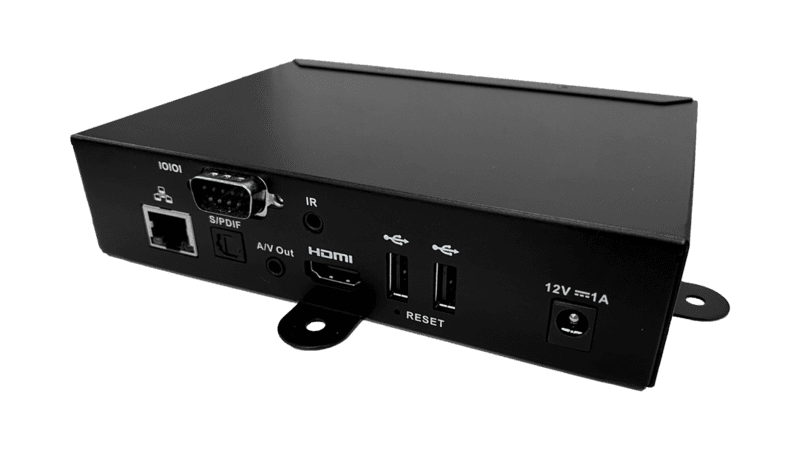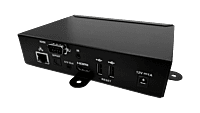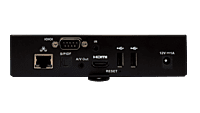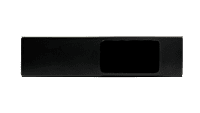 Here are the features of Amino H200:
- AV1/HEVC 4Kp60 provides high quality images while reducing bandwidth requirements.
- The device can be operated out-of-sight using either a TVI serial interface or an IR extender port, which are both standard features.
- The chassis is tamper-proof and ruggedized for added durability.
- Integrated mounting brackets (VESA) enable the device to be installed behind a screen for digital signage applications or underneath a desk for hospitality applications.
- Power-over-Ethernet allows for a single cable installation.
- Amino SDK is available to help developers easily integrate custom applications.
Digital Signage and Enterprise Video Services rely heavily on bespoke applications that offer unique interfaces, management, and functionalities specific to their requirements. Amino SDK empowers technology providers to create JavaScript, native, or hybrid applications by developing against the Browser or AOSP APIs or both. Our SDK accelerates development while also providing developers with the necessary tools and expertise for custom software development, integration, and ongoing support through the SDK license and support agreement.